Gallaher Home on Hardin Valley Road (1968)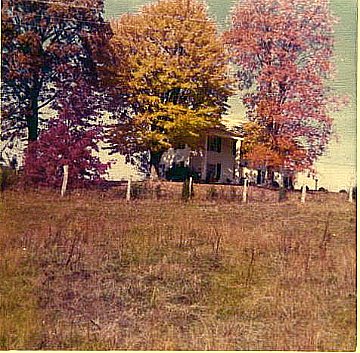 Above, the front of Macy and Betsy's home on Hardin Valley Road from a field on the other side of the road. Below, the back view, looking across Hardin Valley Road toward what they called Beaver Ridge. Both photos taken by Suzanne Haley in the 1960's.
The main part of the house was very old, dating from the early 1800's--supposedly logs later covered with siding. The additions in the back housed a bathroom, bedroom and modernized eat-in kitchen. And underneath the bedroom was a cellar with a coal-burning furnace and storage for coal. You can also see at the back left, the wooden stand-alone garage.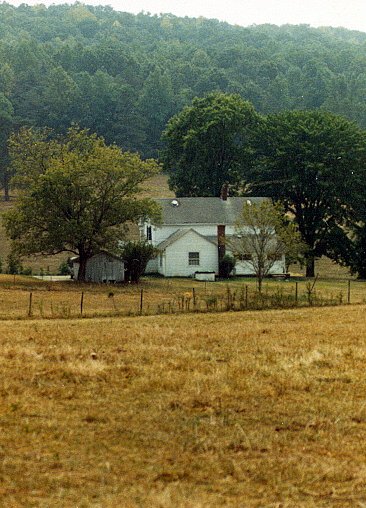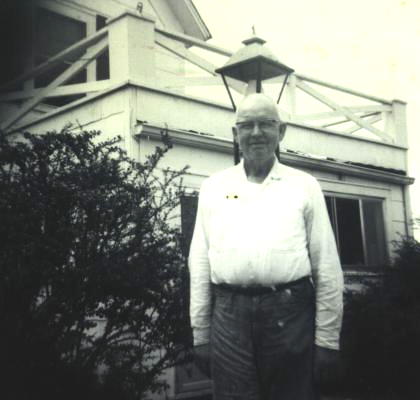 Macy at the east end of the house (in front of "the shop" which was Betsy's beauty shop).
Macy Mack Gallaher was a 5th-generation Tennessean, proud of his heritage and Scots-Irish ancestry. He lived for nearly 100 years on family farmland located on both sides of Clinch River in Anderson and Knox Counties. Macy lived from 1889 until 1985. He became a serious farmer at the age of 16 when his father died. As a young man Macy is credited with re-building the Upper Gallaher Ferry, which connected Hardin Valley and the Oak Ridge area. Macy modernized the family farms, and worked his dairy until he was well into his 80's.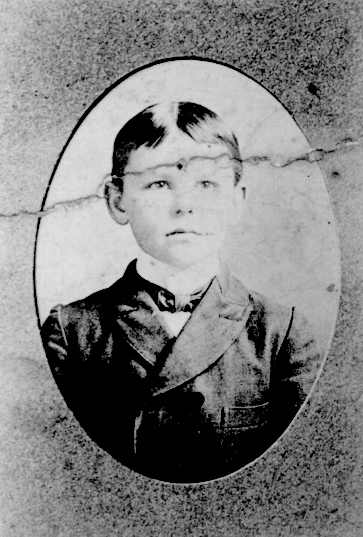 An old photo (above) depicts Macy at about five or six years of age (1894). Below is his WW I veteran photograph. He served briefly, enthusiastic to enlist and support his country; but he arrived in France only a short time before the war ended.
Corporal Macy Gallaher in France, WW I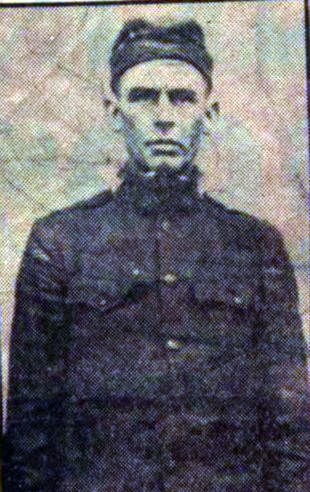 Macy regaled us,throughout his life, with wonderful songs he brought back from France and the War. He also remembered wryly that as he tramped across France with a huge heavy pack on his back, he often thought of his nice new car, parked in his garage in Hardin Valley. In interviews in 1979 with Vic Weals in the Knox News, he recounts that his car was a brand new Model T.
Copyright 2009 by Suzanne Haley.
For more information, email clinchrivergallahers@gmail.com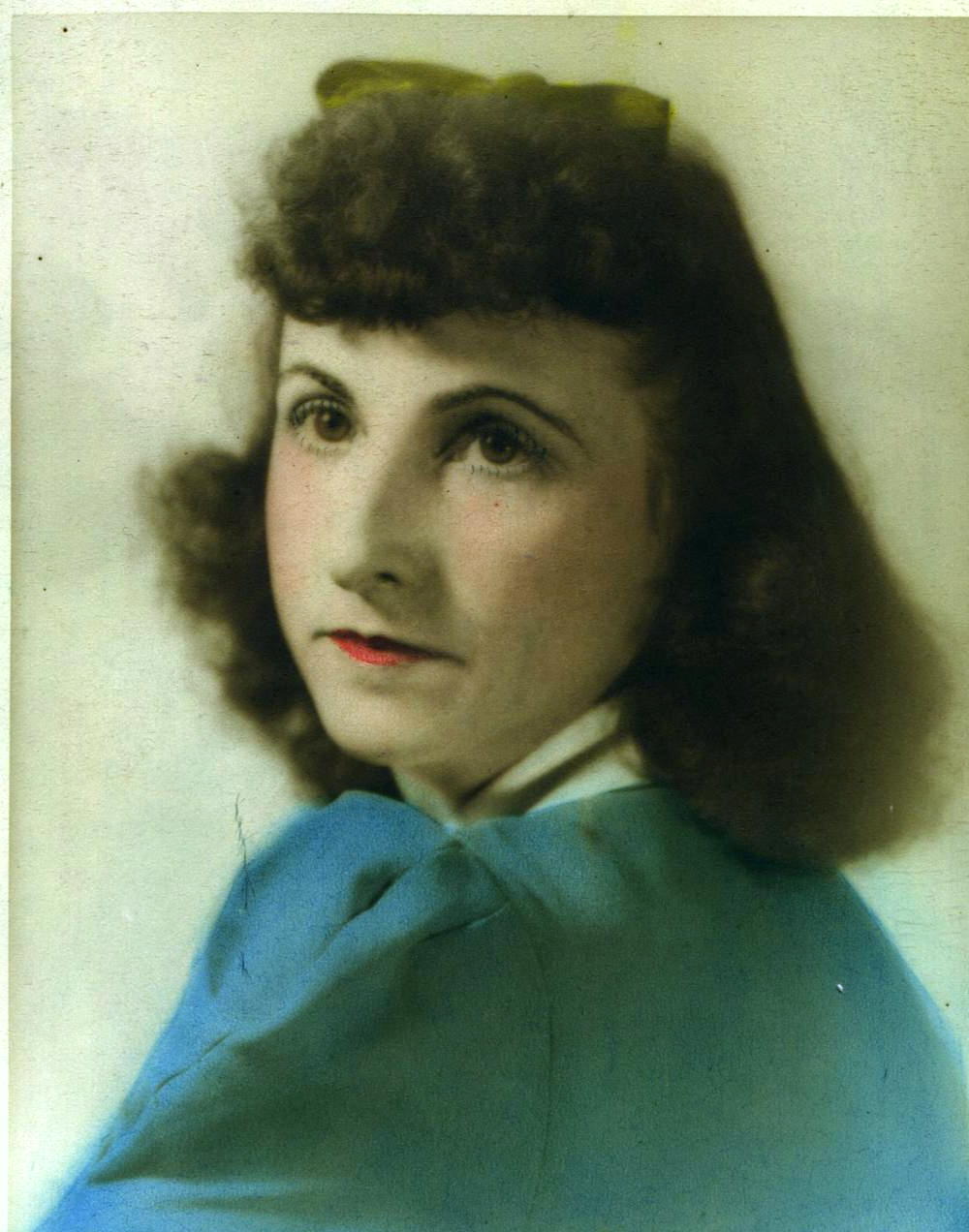 After the war, in late 1921, Macy married 16-year-old Beatrice Earle Driskill (Betsy). She was the daughter of Sophia Blanche Buffat and Marion Frank Driskill. Macy and Betsy ultimately had three children: Margaret Mack, Sara Swan and Jack Driscoll Gallaher. In the photo below, Margaret and Sara stand in the middle of Hardin Valley Road (Campbell Station intersection behind them), about 1928.
Hardin Valley Road, 1920's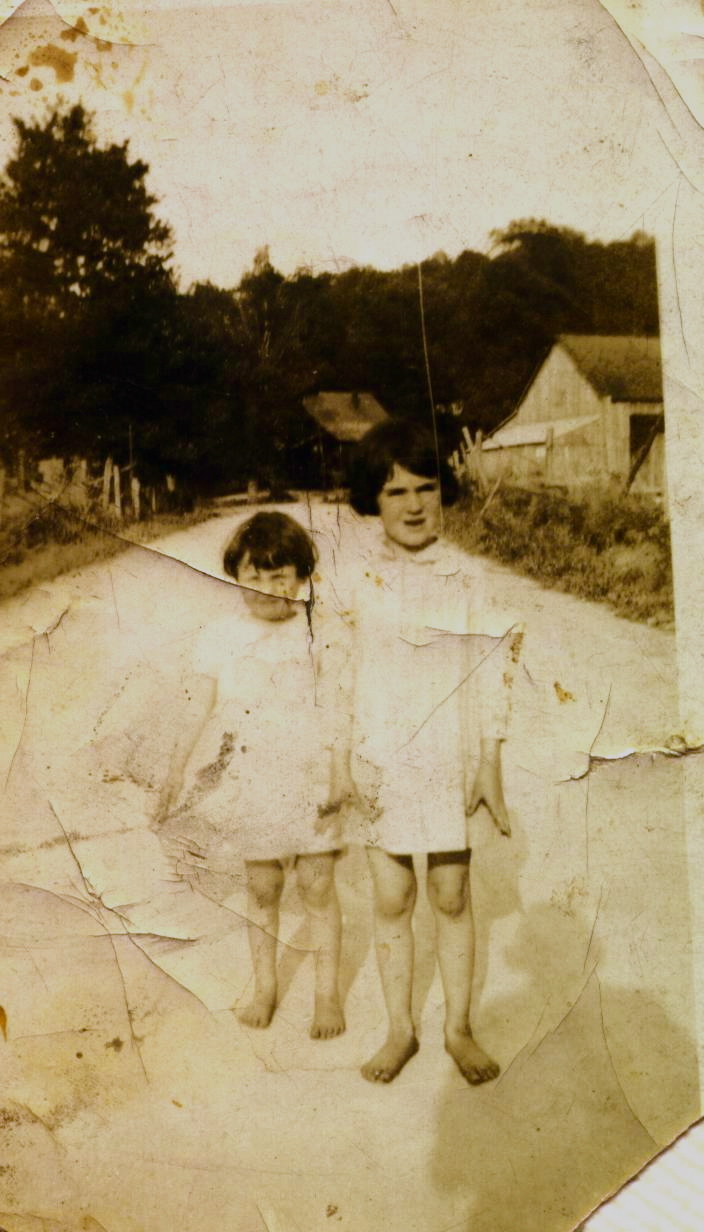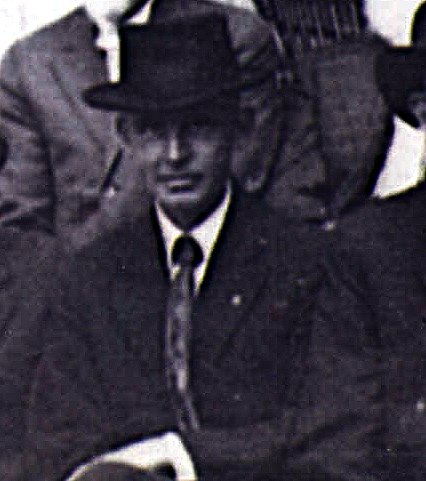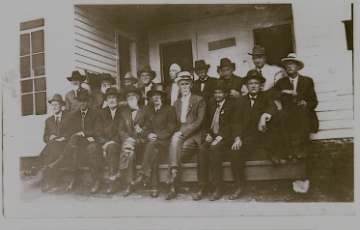 In the two photos above, Macy Gallaher is the handsome unbearded man, looking quite dapper in his felt hat. This photo was snapped at a reunion of WW I veterans in his area, sometime in the 1920's. The lower photo is a wide view of the same reunion, the vets sitting in front of the old Hardin Valley School (which was located on Campbell Station Road).